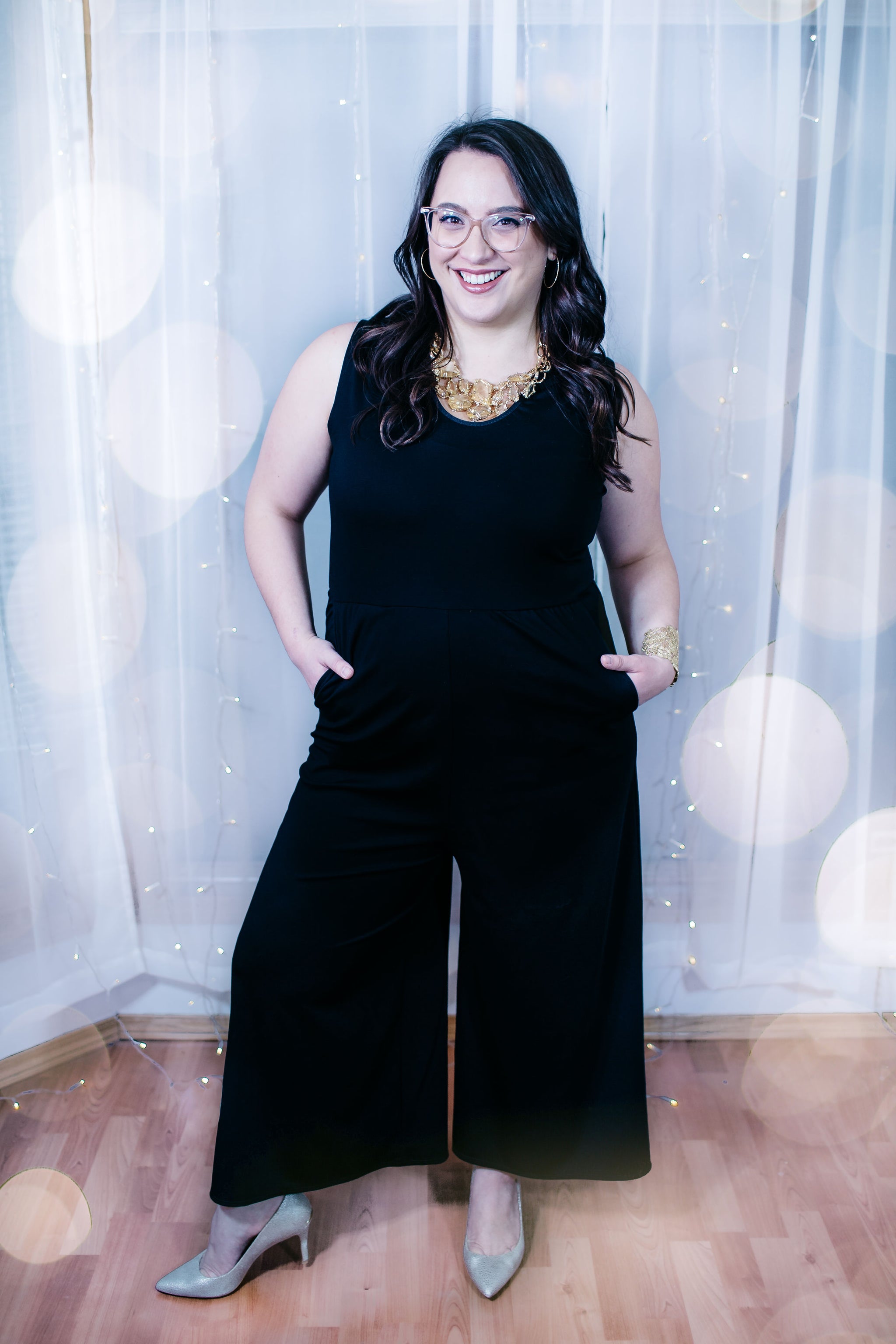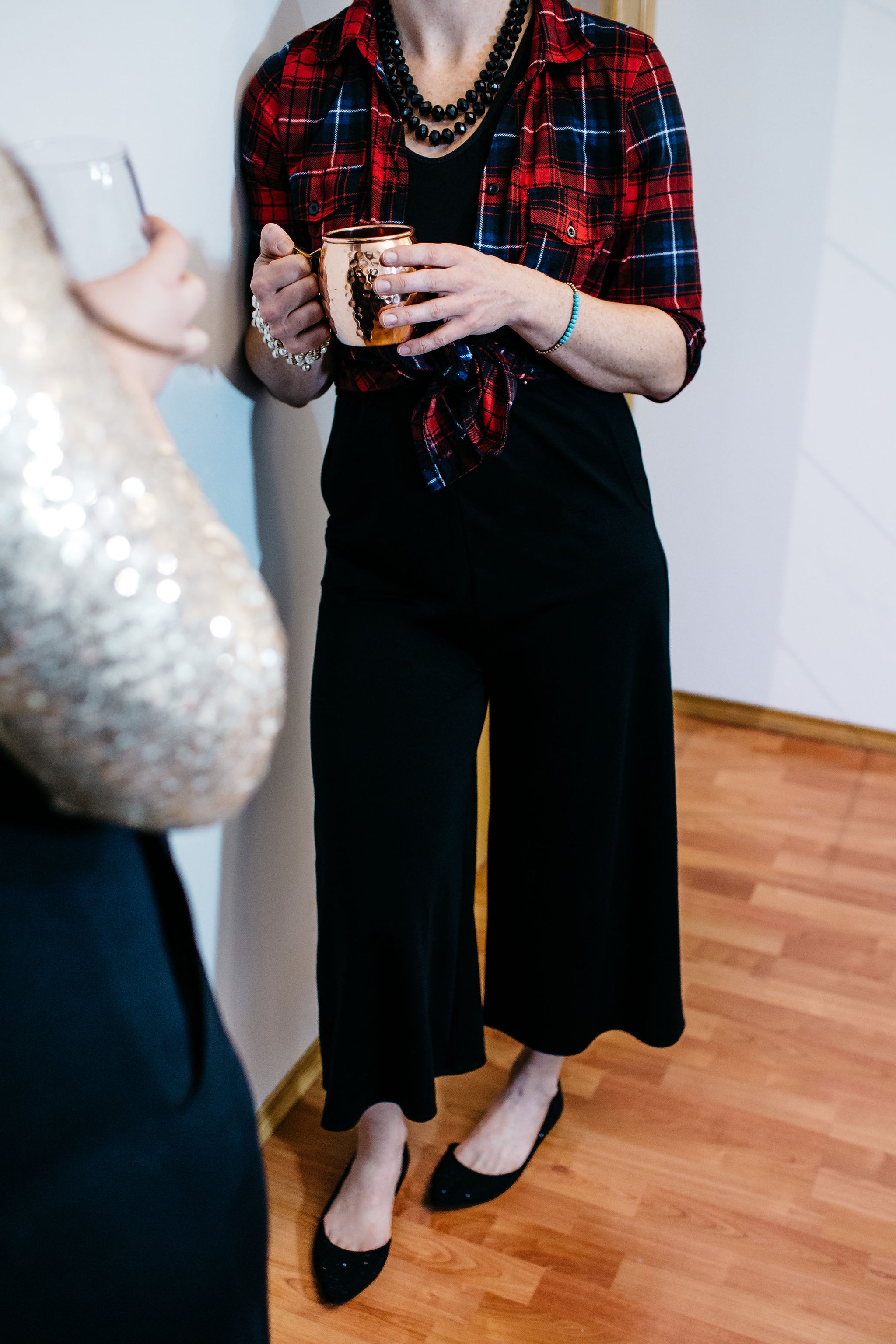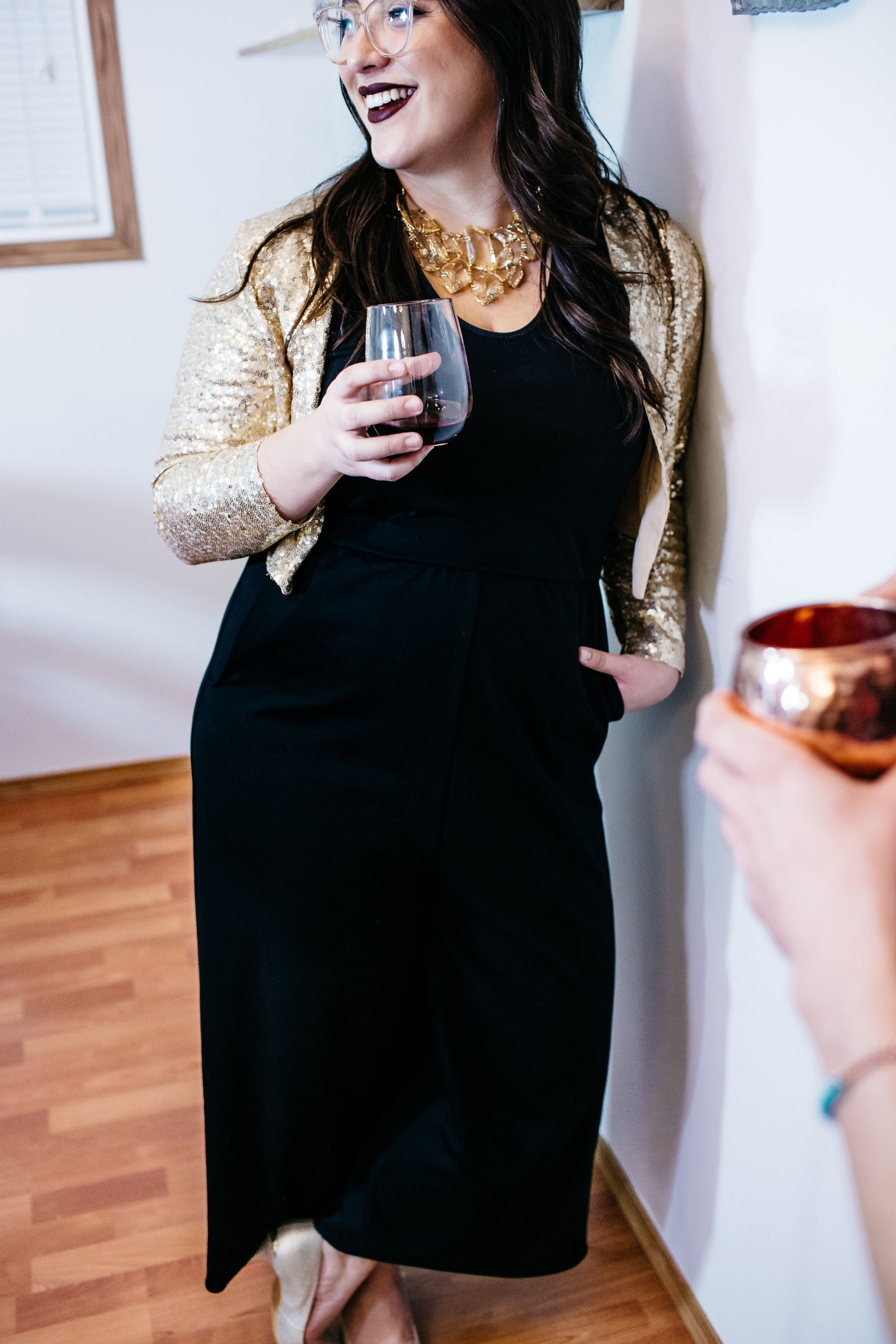 Holiday 2018 Special Edition Little Black Jumpsuit
We introduce our very first 'special edition' Little Black Jumpsuit, just in time for the holiday season! This LBJ is made from a very luxurious stretch fabric with great drape. This fabric is slightly lighter in weight than the fabric used for our Original LBJ, but still heavy enough to smooth certain areas. Feel confident and comfortable wearing this Little Black Jumpsuit to your holiday events, to work, for nights out or for your casual outings!
Fit/Style Details
Elastic at natural waist
Sleeveless
Pockets
Culotte Bottoms
Midi Length
slightly lowered crotch
*we recommend sizing up if you have a larger bust or if you would like the leg extra-wide*
SIZING: please refer to our in-depth size charts in our jumpsuit sizing section.
We will accommodate any size and any inseam - just be in touch!
Care
Machine wash cold with dark colours, gentle cycle and hang or lay flat to dry.
Can use iron on low heat, if necessary.